You don't need any serious qualification to do this. Usually, this involves clicking on links, taking surveys, giving an opinion, doing some light categorizing or other human-intelligence tasks (HITs as they like to call it).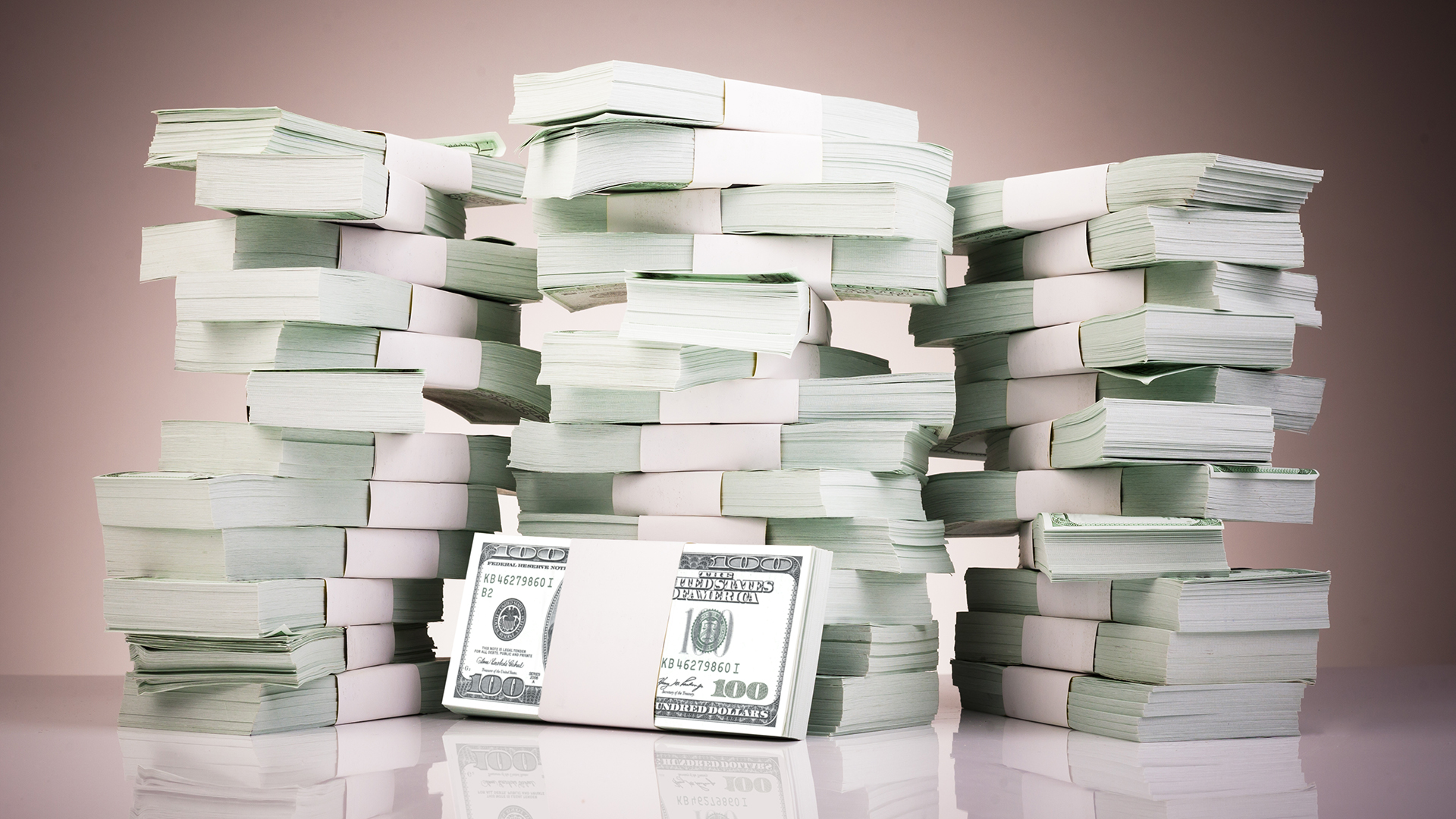 Proven Ways to Make Money Fast
None of the 32 strategies listed here to get some money quickly will break the proverbial bank. Some are easier than others, but nearly all require very little to no capital. They are meant to get you through the difficult times.
Some of these strategies to make extra money will require you to be in certain locales, while others are location-independent, but it all boils down to being resourceful. We've all found ourselves in a tight spot at one point in our lives or another, but to the person who's committed, anything is possible.
Much of this has to do with mindset. When you lack money, scarcity thinking sets in. The scarcity mindset is negative and thinks that there's never enough of whatever it is to go around. When you find yourself thinking like that, do everything in your power to move into an abundant mindset.
Our thoughts are incredibly powerful. We have upwards of 60,000 thoughts per day, many deep within our subconscious mind, much of which are repeated. We have to be stewards of our thoughts. Once you find yourself thinking negatively, you need to jar yourself out of that.
When you're looking to make money fast, you're often in a tough spot financially, even desperate to make ends meet, but everything that we have and everything that we become is partly born from our thoughts. Think and you shall become. Curate and cultivate the right thoughts if you want to live an abundant life.
How To Make Money Online at Home
4. Work as a Freelancer
Fiverr is a great place for first-time freelancers looking to build experience and their portfolios. From logo design and animation to editing and voice-over work, you can find tasks suited to your skills. Prices start at $5 per project.
Once you accumulate feedback, referrals and experience, you can start charging much more. Some people have taken their Fiverr gigs full time, with jobs paying as much as $10,000 per project, according to the company's website.
5. Be an Affiliate Marketer
Affiliate marketing involves sharing products online and earning a commission by joining one or more affiliate programs, such as Amazon Associates, ClickBank or ShareASale. You'll earn by promoting and selling those products through your blog or social media channels.
6. Sell Digital Products
According to Oberlo, there were 2.14 billion global digital buyers in 2021 — or more than one out of every four people was an online shopper. The more digital products you have to sell, the more passive income you'll potentially make.
7. Become an Online Survey Taker
8. Become a User Tester
If you have 20 minutes to spare, you can make fast cash at home on UserTesting, which pays $10 per test. The company pays people to visit websites and apps, complete sets of tasks and give opinions on the experience.
9. Tutor Students Online
If you have a computer, an internet connection and expertise in just one subject area, you can tutor students online. TutorMe hires tutors in more than 300 subjects and pays $16 an hour. Preply uses tutors in more than 100 subjects, and the tutors set their own rate. English tutors on the site typically charge $15 to $25 per hour, before Preply's commission.
10. Work as a Virtual Assistant
A virtual assistant can work for an individual or a big business, performing tasks that include responding to customer phone calls, setting appointments, assisting with travel or event planning, or posting to social media. Since we do these things daily as part of our personal agendas, many people are well suited to virtual assistant jobs. Indeed reported that virtual assistants earn an average of $15.79 an hour.
How to Make Money Online: 28 Real Ways
1. Start Dropshipping
Let's start our list off with one of the most popular ways to make money online. According to Google Trends , dropshipping's popularity is rapidly growing, highlighting its viability as a way to make money online. With success stories about how an entrepreneur made $6,667 in eight weeks or how a store owner made six figures selling just one product , there's plenty of proof that dropshipping is a real way to make money online .
In case you don't know what dropshipping is: dropshipping is a business model where you sell a product to a customer, but the supplier stores, packages, and ships the product to your customers on your behalf. With Shopify dropshipping , you have access to millions of products that you can add to your store. Some Shopify dropshipping apps allow you to hand-pick your product images, edit item descriptions, and give your business a personalized vibe, so people love shopping from you.
2. Try Print on Demand
Print on demand is proving to be a popular option too. Graphic designers are turning to the business model to sell their designs on clothing and other products to monetize their art better. With their unique designs, they can create a consistent and established brand for their business.
Print on demand is similar to dropshipping in the sense that you don't need to carry inventory or ship out products to customers yourself. There are two slight differences, though. First, you can add branded labels on packages, which is great for brand recognition. Second, shipping costs are quite expensive, making it difficult to create a sustainable business unless you charge higher prices or sell higher quantities. But you have great suppliers in US, Canada or Europe like Printify or Printful to get started right away and reach your dream of creating your own clothing line.
3. Make Money with Affiliate Marketing
Affiliate marketing is one of the most popular ways to make money online. Throughout the years, its popularity has gone up and down, but it continues to prove to be a stable way to make money online. The best part about affiliate marketing is that you can be an affiliate for nearly any company, from Shopify to Amazon to Uber to FabFitFun.
Affiliate marketing allows you to earn a living by promoting other brands. If you're a savvy marketer, you can earn a commission from sales by promoting retail products, software, apps, and more. While earning a commission may seem small, keep in mind that you can be an affiliate for several brands and include several affiliate links on a single blog post.
If you really want to make money online doing affiliate marketing, your best bet is to focus on content marketing. By building out a blog with several pages of high-quality content, you essentially create an asset you can call your own. The best part about focusing on content marketing is that if an affiliate program shuts down, you can switch the affiliate link to a competitor without negatively impacting your side hustle income.
4. Start a YouTube Channel
If others can make money from YouTube, so can you. The highest-paid YouTuber is 7-year-old Ryan , who reviews toys on his YouTube channel, which made him $22 million in 2018. Another high earner is Jeffree Star, who's made more than $18 million on YouTube and has a cosmetics brand that sells about $100 million in products annually. His YouTube (and Myspace) fame helped him use his influence to make money online beyond his YouTube earnings.
Your YouTube channel should focus on a single niche so you can build a strong, loyal audience . For example, you can create makeup tutorials, stream video games, review products, teach skills, create prank videos, or anything else you think there'd be an audience for.
The secret to making money on YouTube is to create content people want that either educates or entertains. You can use a headline that's witty to entice people to watch, or you can use keywords that are optimized for YouTube search. Once you've reached the 1,000 subscriber milestone, you can officially monetize your channel with YouTube ads .
5. Become an Influencer
Building a personal brand can also help you make money online. Did you know in 2019, Cristiano Ronaldo earned $975,000 for every sponsored Instagram post, making him the highest-paid influencer? While it may seem like reality stars, singers, and athletes are the biggest influencers, keep in mind that even smaller-scale influencers can make more money today than they did a few years back
Sources:
https://www.entrepreneur.com/article/298348
https://www.gobankingrates.com/money/side-gigs/ways-to-get-money-fast/
https://www.oberlo.com/blog/how-to-make-money-online