If you have a business, it's important to market wherever you can. One of the best places to get noticed by consumers is on social media. Social networks like Facebook, LinkedIn, and Instagram can give you access to a huge audience base and help you seek out users interested in your industry.
How to create a Twitter marketing strategy
Audit your accounts
You should also audit brand compliance for existing accounts. Is the Twitter handle the same as your other social media accounts? Are your bio and profile picture on-brand? Did someone forget to update your header image after your 2017 Holiday Campaign, and now— whoops!— it's advertising a promotion that's several years out of date?
Set goals
Success on any social media platform begins with having clear, measurable goals. There's no way to know if your strategy is having a positive impact on your business unless you understand what you're trying to achieve.
You want to create SMART goals: Specific, Measurable, Attainable, Relevant and Time-bound. So "going viral" doesn't count. These goals should align with your high-level business objectives, and be broken down into measurable indicators of success.
For example, you may want to drive more traffic to your website. Translate that into a SMART goal by aiming to increase your average click-through rate. You can use your baseline click-through rate from your Twitter audit to set a specific achievable goal over a reasonable period of time (say, an increase from 1.5% to 2.5% in three months).
Check out the competition
So don't forget to review the Twitter accounts for your industry competitors. Analyzing their social media can help you refine your own, by revealing weaknesses or gaps in their strategy, and ways that you can distinguish yourself.
Assign roles
You need to ensure your accounts are monitored and active, and that someone is replying to direct messages and mentions. Twitter conversations move fast, so it's noticeable to your followers if you're not checking in regularly, and a failure to be responsive and timely will damage your brand.
Ensure everyone is clear on their responsibilities. Too much coverage can provide its own problems, if multiple team members are trying to respond to the same tweets and offering redundant or conflicting answers. A social media management tool like Hootsuite can be helpful for assigning clear roles and responsibilities.
Create guidelines
Every kind of conversation—good, bad, weird— happens on Twitter, so you want to be ready for anything. Criticism is inevitable, especially as your account grows, so you should plan for how to respond to trolls and manage a PR crisis. Remember, it's much better to have those resources and not need them than the other way around.
Make a content calendar
Planning your content takes a little bit of time upfront, but ultimately saves you effort and stress later on. Trust us, you'll be glad you did it when you're not struggling to come up with a witty, original tweet for #NationalDoughnutDay at the last minute.
A social media content calendar is useful for aligning the content you're posting on all your channels, and spotting possible gaps and conflicts that you can address. It also helps you Planning ahead helps seize opportunities for timely or interesting content, like sharing your sustainability practices on Earth Day, or celebrating your female founder on International Women's Day.
A calendar can also help you assess your content and see if you're sharing a balanced mix of tweets. You want to follow the rule of thirds (number 8 on this list): ⅓ of tweets promote your business, ⅓ share personal stories, and ⅓ are informative insights from experts or influencers.
Measure your impact
But the data available to you can be overwhelming— there are a ton of metrics at your fingertips, including vanity metrics that aren't always meaningful. So think about which metrics really matter. Getting a lot of retweets from a funny meme is great— but did any of those translate to conversions or sales?
Find your Twitter voice
Audiences on Twitter are looking for brands that Tweet authentically stay true to their voice. It can be easy to jump on the latest trends to appeal to the masses on Twitter but don't do this at the expense of losing your brand voice. While your Twitter presence can be more playful and casual than LinkedIn or Facebook, it should still be authentic and consistent with your brand voice as a whole.
Wendy's is a brand that has nailed its brand voice on Twitter, while still staying true to their brand persona. They're not afraid to have a little bit of fun with current trends while remaining real to who they are as a brand.
An engaging brand voice is essential, but don't jump on trends just for the sake of staying relevant. Twitter users are especially astute to when a brand is being inauthentic in an attempt to generate attention.
Examples of great Twitter marketing strategies
Wendy's
Wendy's uses comedy and razor-sharp wit to engage with Twitter users. Whether they're making fun of McDonald's or getting into a rap battle with Wingstop, Wendy's proves that making people laugh is one of the best ways to get their attention.
Wendy's responds to their followers' tweets in hilarious ways. One of Wendy's biggest wins on Twitter came in 2017 when Carter Wilkerson asked how many retweets he'd have to get to score free chicken nuggets for a year. Wendy's jokingly replied that it would take 18 million.
Users started retweeting the post and asking Wendy's to make Carter's wish come true. The hashtag #NuggsForCarter was born. #NuggsForCarter brought massive attention to Wendy's. The tweet was even featured on a skit for "The Ellen DeGeneres Show."
In the end, the post was retweeted more than 3.2 million times, making it one of the most retweeted tweets of all time. That year, Wendy's saw their net profits grow by almost 50% over the previous year. Their profit growth was likely due, in part, to their effective use of Twitter and other social media platforms.
Chipotle

Chipotle also has an engaging Twitter presence. Chipotle personally responds to around 90% of follower posts about the company with funny and thoughtful tweets. For example, when one user complained the restaurant was out of guacamole, Chipotle responded they didn't mean to "guac in and out of" her life.
Another way Chipotle uses Twitter is to publicize its promotions. Quitters Day is a not-so-festive holiday that occurs every year on the second Friday in January. It's the day when people are most likely to abandon their New Year's resolutions.
In 2020, Chipotle decided to celebrate Quitter's Day by inspiring people to hold on to their resolutions to eat healthily. The company started releasing codes on Twitter that its audience could use to receive free Lifestyle Bowls (salad-based Chipotle bowls with other healthy items).
Promotions like these helped Chipotle increase its total revenue by about 7% to over $6 billion in 2020 while many other restaurants and chains struggled just to stay in business. Platforms like Twitter also helped Chipotle grow its digital sales by over 170% in 2020.
Gary Vee

Gary Vaynerchuk is an extremely successful marketing entrepreneur who posts inspirational and educational content on his Twitter feed. However, unlike some users, he'll sometimes publish the exact same post several times in a day.
Conclusion
Creating a great Twitter strategy is deceptively hard. A lot of work goes into creating brief tweets that will engage and attract an audience. But if you do your research, create targeted content, evaluate your results, and keep updating your strategy, you'll be able to optimize a Twitter marketing campaign that will help build your brand.

If you're looking to avoid social media mistakes and make the most of your business's Twitter profile, Upwork can connect you to the best independent social media marketers. They'll be able to help create a Twitter marketing strategy that works for your business and helps your brand personality shine through.
Upwork is not affiliated with and does not sponsor or endorse any of the tools or services discussed in this section. These tools and services are provided only as potential options, and each reader and company should take the time needed to adequately analyze and determine the tools or services that would best fit their specific needs and situation.
Sources:
https://blog.hootsuite.com/twitter-marketing/
https://sproutsocial.com/twitter-marketing/
https://www.upwork.com/resources/twitter-marketing
Twitter marketing
These types of interactions showcase the fun and conversational side of your brand to your audience. Besides, not only does it contributes to increasing engagement with your brand on social media, but it also opens the door to brand new audiences who may have not heard about you yet. A win-win.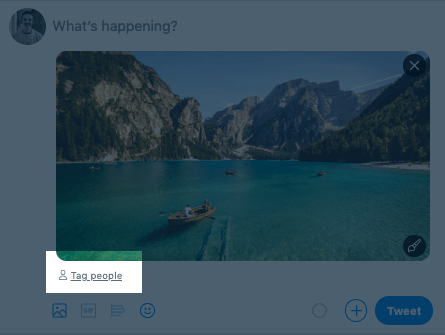 13 Compelling Twitter Marketing Tools You Need in 2022
SocialPilot is your go-to Twitter marketing tool when it comes to social media marketing. Besides Twitter, it supports other social media platforms like Facebook, LinkedIn, Instagram (Direct Publishing), Google My Business, TikTok, and Pinterest.
SocialPilot helps you analyze everything right from hashtags, Twitter mentions, audience engagement to most popular tweets. It also has an inbuilt content curation feature that makes it easy for you to curate relevant content. You can also mention other Twitter profiles while composing tweets to gain more reach.
How to Set Up Your Brand on Twitter?
To build a strong Twitter marketing strategy, you first need a perfect Twitter profile. It is not a challenge and yet, it is essential to make your brand look professional and, therefore, more appealing to your clients, followers, and prospective clients.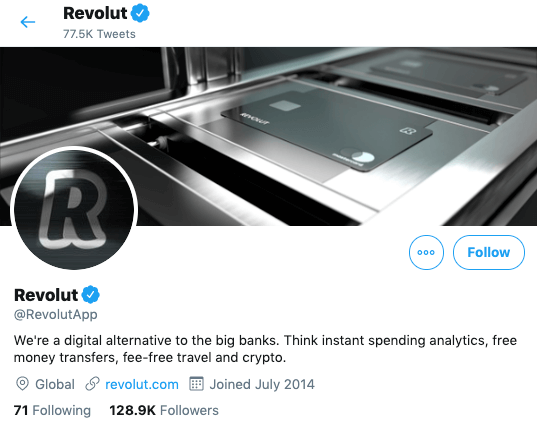 State your brand's Name (50 characters max): simply write your brand's name (Twitter allows name duplicates, so you won't be bothered here). You just need to make it shorter than 50 characters.
Write a powerful Bio (160 characters max): other users will see your bio if they visit your Twitter profile, or hover over your @handle if it appears on their feed. Use it to explain the purpose of your brand with clear and simple words. We also advise that you insert relevant #hashtags in your Twitter bio so that you can be found more easily when users look for it using the search bar.
Select a Location (30 characters max): The Moon, Mars, the Grand Canyon, or somewhere in the middle of the Pacific, … this can be anything. While it's fun to dream, it's also more important to mention where your office(s) is (are) instead.
Insert a URL (100 characters max): insert your website's URL.
Mention your brand's launch date
How to create a Twitter marketing strategy
Audit your Twitter accounts
If your business already has an existing Twitter profile (or more than one profile), the first thing to do is to run an audit. Document all existing accounts and the team member(s) that is responsible for them.
While you're at it, you should also audit brand compliance for your accounts. Check if your Twitter handle is the same as the handles of your other social media accounts. Check if your profile picture and bio are on-brand. If it applies, update your header image and cancel old adverts that might still be running.
Set SMART goals
The best way to ensure success on Twitter–or any other social media platform, really–is to set measurable goals to keep your plan on track. Instead of publishing Tweets and praying to Twitter gods to smile on you, set SMART goals that align with your overall business objectives.
Say, you want to increase your email list subscribers through Twitter. At the core, you actually want to increase your average click-through rate. You can use your current Twitter click-through rate from your audit to set a specific, measurable goal over a reasonable period of time.
Check out your competition
You can follow them or just search for them to see what (and how) they're posting. You can also look for things like the number of likes, comments and retweets they get. Doing this will reveal your competitors' strengths and, most importantly, the weaknesses (or gaps) in their strategy.
Assign roles
To be successful in Twitter marketing, you need to make sure that your accounts are active, and that someone is replying to mentions and DMs. Failure to engage with your audience can ruin your Twitter performance and brand reputation.
If your Twitter account is busy, you might need multiple people monitoring them. But even if only one person is in charge of the account, it's best that you have a backup team member just in case of any emergency.
If you have multiple people in charge of the account, ensure that everyone knows their responsibilities. You don't want two or more people trying to respond to the same Tweets and offering repetitive or–gasp!–conflicting answers. You can use a social media management tool like Hootsuite to effectively assign roles and responsibilities.
Create guidelines
To keep your communications clear and consistent, you need a social media style guide. This guide will help you onboard new team members, keep existing team members in alignment, and prevent social media mishaps.
Your social media guidelines should include elements of your overall brand style guide (tone of voice, audience information, etc.) and should be shared with everyone on your team. It should, however, be specific to how you use your social media accounts, including Twitter, with information about:
Make a content calendar
Planning your Tweets ahead of time can take a bit of time, but it will save you stress and effort in the future. I mean, there's nothing more frustrating than trying to come up with a last-minute Tweet for #NationalPizzaDay.
A social media content calendar helps you organize the content you want to post across all your social media channels and find gaps and conflicts you can rectify. It also helps you identify seasons/holidays/events (Earth Day, International Women's Day, Halloween, etc.) during which you can post interesting content.
A calendar can also help you evaluate your content and see if your Tweet mix is balanced. You should follow the rule of thirds (#8 on this list). ⅓ of your Tweets should promote your business, ⅓ should be insights from industry influencers/experts, and ⅓ share more personal perspectives.
Measure your performance
But the data you'll get in Twitter Analytics can be overwhelming. There are a ton of metrics, and many are vanity metrics. So figure out which metrics really matter. For instance, you want conversions or sales from Twitter. if you posted a funny meme that got a lot of retweets, those retweets won't really matter if they didn't translate into any conversions.
10 Twitter marketing tips (ranked from the most basic to most advanced)
Complete your profile
When someone comes across your company's Twitter profile, they should be able to tell right away that it's yours. This can only happen when you customize your Twitter profile with your logo, brand colors and other stand-out details you want to include.
Handle: Your Twitter handle is your username (or account name). For instance, our handle is @AdEspresso. You want your Twitter handle to be the same as your other social media handles and should include your brand's name so that your followers and target audience can easily search for and find you on Twitter.
Profile picture: Your profile picture appears next to every Tweet you post or comment you make, so you should use a high-quality, professional image. You can use your company's logo, company's initials, or a crisp picture of your founder/CEO.
Header image: Your header image appears on your profile page, and you can use it to communicate vital information to your audience. It can provide information about your business, reflect current campaigns/events, or offer insights into your company culture.
Use Twitter lists
A Twitter list is a group of Twitter accounts that you've selected and organized into specific categories. Twitter lists help social media managers tune in to the conversations, campaigns, and events that actually matter to their business.
You can create as many Twitter lists as you want — up to a thousand, really, but I don't think it's a good idea to create that many. Unlike the main Twitter feed, which is curated through Twitter's algorithm, the Tweets in your lists are ordered chronologically, which makes it easier to follow ongoing discussions and current events.
Cultivate your brand voice
Twitter is one of the most engaging (and loudest) places you can find your audience. To be successful with your Twitter marketing efforts, you need to cultivate an authentic voice that will help your brand stand out from the noise.
Twitterverse appreciates businesses that are true to themselves, especially when it comes to their Tweets. Even if multiple people are responsible for your Twitter account, your Tweets should be consistent throughout.
Run a Twitter poll
Polls can do more than help you engage your audience. They let you gather opinions and feedback, learn more about your customers, validate product ideas, and more. This, however, does not replace in-depth research, but polls provide quick and helpful insights.
Schedule your Tweets at optimal post times
Ideally, most of your Tweets and assets should be planned, written, and designed weeks in advance. This ensures that you post them consistently and at the right time. You'll also never have to worry about missing an important tweet because of unforeseen inconveniences.
When scheduling your Tweets, you have to consider the best times to post them. This increases your engagement as you'll be posting at times when your audience is online. To learn what the best times to post are, measure your performance with analytics.
Scheduling your Tweets is great, but there's a caveat: you cannot schedule ALL your Tweets. You still have to respond to mentions and DMs, and join conversations in real-time. But you can (and should) definitely plan and schedule campaigns and blog posts in advance.
Use images and videos
Images and videos can help you communicate more information to your audience. So you can pair an informative Tweet with a chart or infographic, or complement a motivational Tweet with an emotion-provoking image. This is especially useful when you're organizing an event or launching a product.
Sources:
https://www.socialpilot.co/twitter-marketing-tools
https://mention.com/en/blog/twitter-marketing-guide/
https://adespresso.com/blog/twitter-marketing-guide/
Twitter marketing
A small brand on Twitter compared to the others on this list, Innocent drinks still packs a punch with its witty posts. While the brand does promote products in its feed, it mainly posts conversational tweets about the weather and quirky content like the innocent dog translator.
How Popular is Twitter?
What's the reason for Twitter's growth? It's seen as an authentic network to share opinions and its real-time nature enables breaking news. In fact, Pew Research found that a third of U.S. adults say the platform has helped them be more politically engaged while nearly half understand world events better.
A shock announcement in April 2022 revealed that Tesla and SpaceX CEO, Elon Musk reached a $44 billion buyout deal for Twitter. His aim for the network is to unlock its potential as a platform for 'free speech'. He also wants to enhance features, reduce spam and increase transparency.
The buyout announcement has caused global controversy with many users immediately responding by pledging to shut down their Twitter accounts. Their concerns? As a self-confessed 'free speech absolutist', many Twitter fans worry this will result in a rise in disinformation, abuse, and hate speech.
What is Twitter Famous for?
Hashtags are an integral part of Twitter. They allow users to find relevant content quickly and Twitter features 'trending' hashtags in real-time. Hashtags can also be used to spark conversations and enable brands to highlight societal issues such as #BlackLivesMatter and #MeToo. Hashtags were also successful for smaller campaigns such as #BringBackOurGirls which was the campaign for the return of 276 schoolgirls that were abducted in Nigeria, and #Flygskam ('flight shame' in Swedish) which encourages people to avoid flying for environmental reasons.
What is a Twitter marketing strategy?
It may seem like you have a lot of moving pieces to consider when building a Twitter marketing strategy for your online store. If you feel a little overwhelmed, don't worry. Some key factors for a successful Twitter campaign are:
Use your Twitter account as another way to offer customer support. Give potential shoppers the option to tweet at your brand or send a direct message (DM) to get help. Companies that use Twitter as a line for customer support see a 19% lift in customer satisfaction, on average.
Publish a mix of educational and product posts. Aim to publish about 25% product tweets and 75% valuable content or lifestyle posts. This can help shoppers envision using your product and teach them how to use it well.
Retweet customer photos and positive tweets. This helps provide social proof that real people buy, use, and love your company and its products. Even if a customer posts something on Instagram, you can re-post it on your Twitter account too. Don't forget to tag each customer you repost, and include a link to purchase.
Spend time browsing related hashtags. For example, if someone is looking for recommendations on where to buy new shoes, you can comment on their tweet and recommend your products. You can scan the timeline for trending hashtags like #needshoes or #healthylivingtips to find people who need help and are more receptive to your advice. Finding the appropriate hashtags for your products and business will help the targeted audience discover you.
Twitter Marketing Strategy Tips to Grow Your Brand
1. Run a Twitter Giveaway Contest
The fastest way to boost your Twitter followers and engagement instantly is to give your audience something they want. Running a giveaway is a great way to do that because it requires little effort or cost on your part and can yield remarkable results.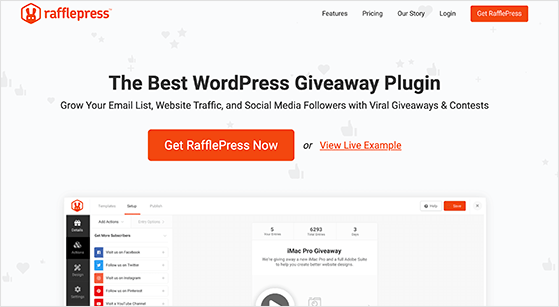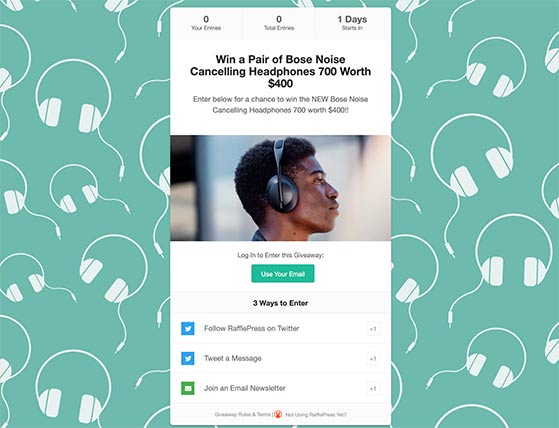 2. Create a Twitter Landing Page
Lead magnets are free items or services like checklists, swipe files, ebooks, etc. You can give these away in exchange for contact details, like a user's email address. After entering their email, users can download or access your content immediately.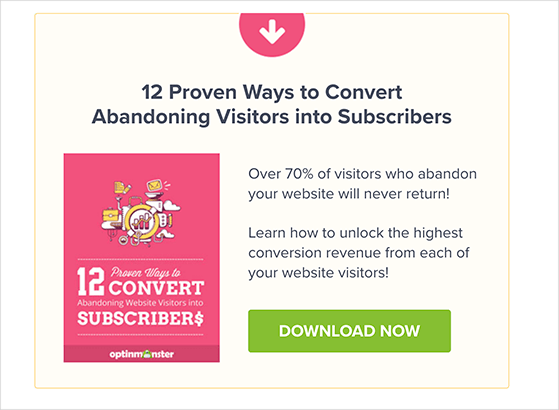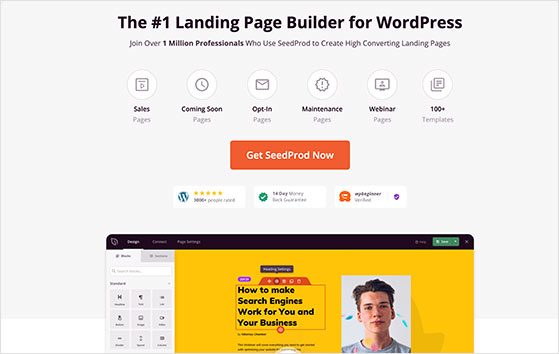 You also won't need any coding knowledge to use this plugin. SeedProd's drag-and-drop visual editor is easy to use even if you're a beginner, allowing you to create any type of landing page or WordPress theme with a few clicks.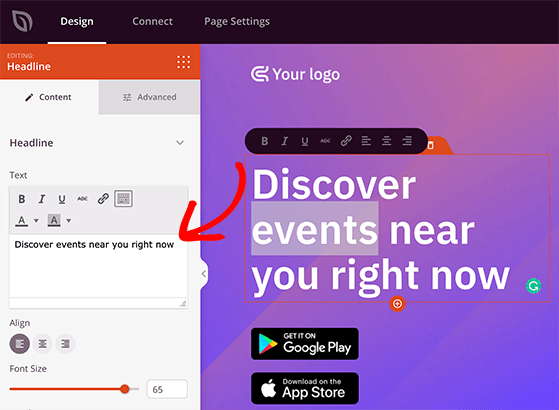 3. Embed Twitter Feeds on Your Site
This tactic is a great way to boost your engagement while showing all of your Twitter content right on your website. From there, visitors can see your Twitter posts and follow your account without leaving.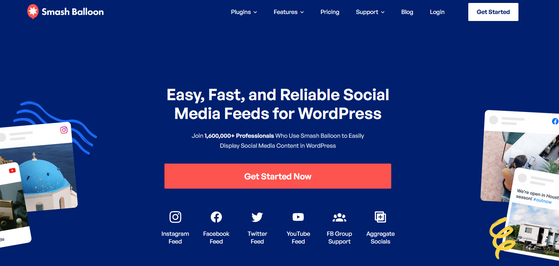 This plugin lets you publish your Twitter timeline and even show posts from different Twitter hashtags. You can also create feeds for different Twitter handles, mentions, lists, and advanced search results.
Your feed automatically updates your website every time you post a new tweet, meaning you won't need to add tweets manually. The plugin is also lightweight and won't slow your website down, offering a smooth user experience.
4. Use Popups to Promote Your Twitter Profile
Popups are an excellent way to immediately grab visitors' attention and convince them to perform specific actions. For example, you can use popups to ask website visitors to follow you or recommend Twitter content you think users will like.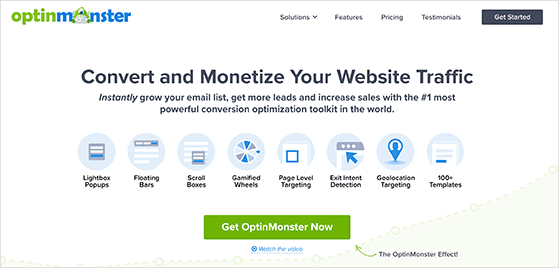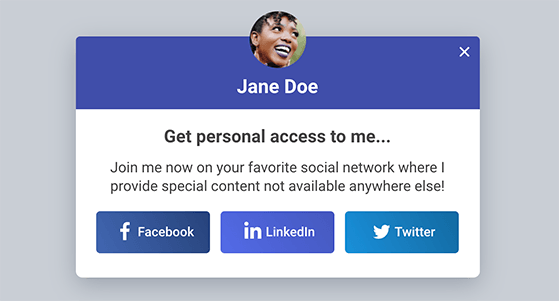 5. Optimize Your Twitter Profile
Handle: This is your username, like @rafflepress, for example. Ideally, your handle should be your company name, so it's easy to search for and find you on Twitter.
Header: Your header is your Twitter profile's background image. You can display a unique image related to your brand or a variation of your company logo and tagline in this area.
Profile Picture: Your Twitter profile picture is what users will see whenever you interact on Twitter. This image sits above your Twitter bio and can be your company logo, initials, or even a picture of your CEO.
Bio: A Twitter bio includes a summary of what your brand is. Because it has a 160 character limit, you'll need to keep this summary short, engaging, and include all the important details about what your company does.
Website URL: Under your bio is a place to enter your website's URL. This provides users with a direct link to your site.
Birthday: In the same palace as your URL, you can enter the day your company was founded. This allows your audience to learn about your business on a more personal level.
6. Clean Up Your Twitter Account
7. Tweet At the Right Time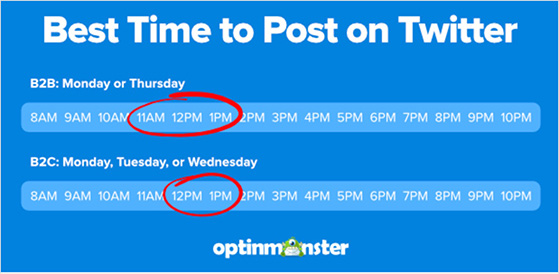 Sources:
https://digitalmarketinginstitute.com/blog/twitter-marketing-your-ultimate-guide
https://www.shopify.com/blog/twitter-marketing
https://rafflepress.com/twitter-marketing-strategy/